Sabine's Gull 2023
Period:
From Sunday, October 1st, 2023 to Sunday, December 31st, 2023
Permalink:
Total of the daily contributions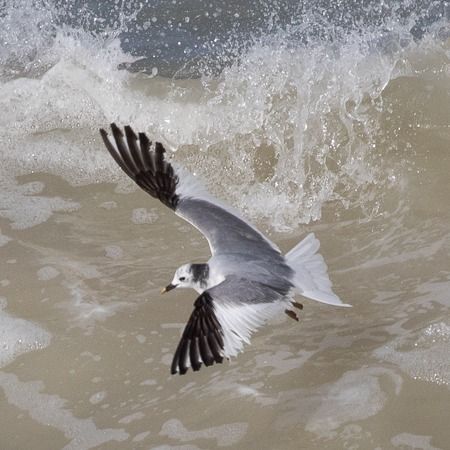 Sabine's Gull and the storms of November 2023

The Sabine's Gull Xema sabini breeds in the Arctic tundra and winters at sea, in the rich waters off southern Africa.

In France, the birds that breed in Canada and Greenland are occasionally seen from the coast during migration, between mid-August and mid-November, but more regularly from boats a few miles offshore.

During storms, hundreds of birds can be washed ashore. But during the storms of early November 2023, thousands of birds were probably driven onto the coasts of the Channel and the Atlantic coast, mainly between southern Brittany and the Basque Country.

Note the presence of a bird on a man-made reservoir in the municipality of Saint-Mexant, west of Tulle, in Corrèze, more than 200 km from the shore!

Image caption: Sabine's Gull fighting against a storm © François Corbineau.
Project carried out by LPO France, in collaboration with a network of partner associations.